{"id":4523684659271,"title":"Park Assist","handle":"park-assist","description":"\u003cdiv class=\"shogun-root\" data-shogun-id=\"5f3422db5ba029006ba9a055\" data-shogun-site-id=\"57e0dc25-ccaa-4d93-bab1-871a60bdbf1e\" data-shogun-page-id=\"5f3422db5ba029006ba9a055\" data-shogun-page-version-id=\"624321d4dfabb400c69b7106\" data-shogun-platform-type=\"shopify\" data-shogun-variant-id=\"624321d4dfabb400c69b73a2\" data-region=\"main\"\u003e\n \n\u003cscript type=\"text\/javascript\" src=\"https:\/\/lib.getshogun.com\/lazysizes\/2.0.0\/shogun-lazysizes.js\" async\u003e\u003c\/script\u003e\n\n\u003cdiv id=\"s-0372b61f-fb88-4c42-9713-38de4bf40696\" class=\"shg-c \"\u003e\n \u003cdiv class=\"shg-rich-text shg-theme-text-content\"\u003e\n\u003cp\u003eThe Park Assist is the smartest, Bluetooth-enabled, automatic parking assistant for up to two vehicles. Never hang a tennis ball from the ceiling or try to squeeze out of a tightly parked vehicle and keep your car doors dent, ding, and scrape free. The Park Assist comes with the Door Sensor to enable switching on and off when the garage door moves.\u003c\/p\u003e\n\u003cul\u003e\n\u003cli\u003eEasy to install\u003c\/li\u003e\n\u003cli\u003eGreat for 1-2 vehicles\u003c\/li\u003e\n\u003cli\u003eReduces tight, inaccurate parking\u003c\/li\u003e\n\u003cli\u003ePairs with the Door Sensor via Bluetooth-enabled device (iOS 12.0+ \u0026amp; Android 9.0+)\u003c\/li\u003e\n\u003c\/ul\u003e\n\u003c\/div\u003e\n\n\u003c\/div\u003e\n\n\u003cdiv id=\"s-fac8a8ca-bbbe-4451-ac73-275d0f23f82e\" class=\"shg-c shg-align-left\"\u003e\n \u003cdiv class=\"shogun-heading-component\"\u003e\n \u003ch1\u003e\n \n PLEASE NOTE: Park Assist requires a Power Adapter. If you do not currently have another Garage Smart product with a Power Adapter, you'll need to purchase one with your Park Assist.\u003cbr\u003e\n \n \u003c\/h1\u003e\n\u003c\/div\u003e\n\n\u003c\/div\u003e\n\n\u003cdiv class=\"shg-box-vertical-align-wrapper\"\u003e\n \u003cdiv class=\"shg-box shg-c \" id=\"s-8e5fae6a-23a0-4072-b592-5884ed187a0b\"\u003e\n \u003cdiv class=\"shg-box-overlay\"\u003e\u003c\/div\u003e\n\u003cdiv class=\"shg-box-content\"\u003e\n \u003cdiv id=\"s-aea65717-748f-491a-a6bc-460e09b3748e\" class=\"shg-c shg-product \" data-is-product-box=\"true\"\u003e\n \u003cscript type=\"text\/javascript\"\u003e\n window.__shgProductInits = window.__shgProductInits || new Array();\n window.__shgProductCallbacks = window.__shgProductCallbacks || {};\n window.__shgProductComponent = window.__shgProductComponent || {};\n window.__shgProductCallbacks[\"s-aea65717-748f-491a-a6bc-460e09b3748e\"] = new Array();\n \u003c\/script\u003e\n\n \n \u003cdiv class=\"shg-c \" id=\"s-66e02bdc-181e-4ef4-a952-5ba5bd8f071f\"\u003e\n \u003cdiv class=\"shg-row\" data-col-grid-mode-on=\"\"\u003e\n \u003cdiv class=\"shg-c-lg-6 shg-c-md-6 shg-c-sm-6 shg-c-xs-12\"\u003e\n\u003cdiv id=\"s-8ea25289-7435-46c7-8696-46231b5babc4\" class=\"shg-c shg-product \" data-is-product-box=\"true\"\u003e\n \u003cscript type=\"text\/javascript\"\u003e\n window.__shgProductInits = window.__shgProductInits || new Array();\n window.__shgProductCallbacks = window.__shgProductCallbacks || {};\n window.__shgProductComponent = window.__shgProductComponent || {};\n window.__shgProductCallbacks[\"s-8ea25289-7435-46c7-8696-46231b5babc4\"] = new Array();\n \u003c\/script\u003e\n\n \u003cdiv id=\"s-d62e7b91-9dab-4882-875d-3893ab7b47e7\" class=\"shg-c shg-align-left\"\u003e\n \u003cdiv class=\"shg-product-image-wrapper\" data-shg-product-target=\"product-image-wrapper\"\u003e\n \n \u003ca data-shg-product-target=\"product-url\"\u003e\n \n \n \u003cimg class=\"shogun-image\" alt=\"\" data-shg-product-target=\"product-image\"\u003e\n \n \u003c\/a\u003e\n \n\u003c\/div\u003e\n\n\u003cscript type=\"text\/javascript\"\u003e\n window.__shgProductCallbacks[\"s-8ea25289-7435-46c7-8696-46231b5babc4\"].push({\n cb: \"image\",\n data: {\n uuid: \"s-d62e7b91-9dab-4882-875d-3893ab7b47e7\",\n imageOffsetTop: 900,\n LAZY_LOAD_OFFSET_TOP: 750,\n LAZY_LOAD_ENABLED: true\n }\n });\n\u003c\/script\u003e\n\n\u003c\/div\u003e\n\n\n \u003cscript type=\"text\/javascript\"\u003e\n window.__shgProductInits.push({\n uuid: \"s-8ea25289-7435-46c7-8696-46231b5babc4\",\n platform: \"shopify\",\n currency: \"USD\",\n moneyFormat: {\"USD\":{\"currency\":\"USD\",\"currency_symbol\":\"$\",\"currency_symbol_location\":\"left\",\"decimal_places\":0,\"decimal_separator\":\".\",\"thousands_separator\":\",\"}},\n \n \n \n productHandle: \"power-adapter\",\n productVariantId: 3031004545064\n \n });\n\n window.__shgProductCallbacks[\"s-8ea25289-7435-46c7-8696-46231b5babc4\"].push({\n cb: \"box\",\n data: {\n uuid: \"s-8ea25289-7435-46c7-8696-46231b5babc4\"\n }\n });\n \u003c\/script\u003e\n\u003c\/div\u003e\n\u003c\/div\u003e\n \u003cdiv class=\"shg-c-lg-6 shg-c-md-6 shg-c-sm-6 shg-c-xs-12\"\u003e\n\u003cdiv id=\"s-728fa635-24d9-4d32-bd9b-eeee25e8a9df\" class=\"shg-c shg-align-center\"\u003e\n \u003cdiv class=\"shg-product-title-component\"\u003e\n \u003ch1\u003e\n \n \u003cspan data-shg-product-target=\"product-title\"\u003e\u003c\/span\u003e\n \n \u003c\/h1\u003e\n\u003c\/div\u003e\n\n\u003cscript type=\"text\/javascript\"\u003e\n window.__shgProductCallbacks[\"s-aea65717-748f-491a-a6bc-460e09b3748e\"].push({\n cb: \"title\",\n data: {\n uuid: \"s-728fa635-24d9-4d32-bd9b-eeee25e8a9df\"\n }\n });\n\u003c\/script\u003e\n\n\u003c\/div\u003e\n\u003cdiv id=\"s-1afdcbdc-9f98-4b3b-bfb1-b2b6fe266edd\" class=\"shg-c shg-align-center\"\u003e\n \u003cspan class=\"shg-product-sold-out\" data-shg-product-target=\"product-sold-out\"\u003eSold out\u003c\/span\u003e\n\u003cspan class=\"shg-product-price\" data-shg-product-target=\"product-price\"\u003e\u003c\/span\u003e\n\u003cspan class=\"shg-product-compare-price\" data-shg-product-target=\"product-compare-price\"\u003e\u003c\/span\u003e\n\n\u003cscript type=\"text\/javascript\"\u003e\n window.__shgProductCallbacks[\"s-aea65717-748f-491a-a6bc-460e09b3748e\"].push({\n cb: \"price\",\n data: {\n uuid: \"s-1afdcbdc-9f98-4b3b-bfb1-b2b6fe266edd\",\n hasComparePrice: false \n }\n });\n\u003c\/script\u003e\n\n\u003c\/div\u003e\n\u003cform action=\"\/cart\/add\" method=\"post\" id=\"s-4cc6d039-d7ac-4f2f-9269-c22552a54043-atc-btn-wrapper\" class=\"shg-product-atc-btn-wrapper shg-align-center\"\u003e\n \u003ca id=\"s-4cc6d039-d7ac-4f2f-9269-c22552a54043\" class=\"shg-btn shg-cse \"\u003e\u003c\/a\u003e\n\u003c\/form\u003e\n\n\u003cscript type=\"text\/javascript\"\u003e\n window.__shgProductCallbacks[\"s-aea65717-748f-491a-a6bc-460e09b3748e\"].push({\n cb: \"addToCart\",\n data: {\n uuid: \"s-4cc6d039-d7ac-4f2f-9269-c22552a54043\",\n siteId: \"57e0dc25-ccaa-4d93-bab1-871a60bdbf1e\",\n pageId: \"5f3422db5ba029006ba9a055\",\n pageVersionId: \"624321d4dfabb400c69b7106\",\n parentGroupUuid: \"s-aea65717-748f-491a-a6bc-460e09b3748e\",\n action: \"\/cart\/add\",\n behavior: \"go\",\n buttonText: \"Add to Cart\",\n successText: \"Added to your cart\",\n soldOutText: \"Sold out\",\n unavailableText: \"Unavailable\"\n }\n });\n\u003c\/script\u003e\n\u003c\/div\u003e\n \n \n \n \n \u003c\/div\u003e\n \u003c\/div\u003e\n\n\n\n \u003cscript type=\"text\/javascript\"\u003e\n window.__shgProductInits.push({\n uuid: \"s-aea65717-748f-491a-a6bc-460e09b3748e\",\n platform: \"shopify\",\n currency: \"USD\",\n moneyFormat: {\"USD\":{\"currency\":\"USD\",\"currency_symbol\":\"$\",\"currency_symbol_location\":\"left\",\"decimal_places\":0,\"decimal_separator\":\".\",\"thousands_separator\":\",\"}},\n \n \n \n productHandle: \"power-adapter\",\n productVariantId: 3031004545064\n \n });\n\n window.__shgProductCallbacks[\"s-aea65717-748f-491a-a6bc-460e09b3748e\"].push({\n cb: \"box\",\n data: {\n uuid: \"s-aea65717-748f-491a-a6bc-460e09b3748e\"\n }\n });\n \u003c\/script\u003e\n\u003c\/div\u003e\n\n \u003c\/div\u003e\n \u003c\/div\u003e\n \u003c\/div\u003e\n\n\u003c\/div\u003e\n","published_at":"2020-07-22T13:47:36-06:00","created_at":"2020-03-11T12:21:12-06:00","vendor":"Garage Smart","type":"Smart Track Tools","tags":[],"price":9900,"price_min":9900,"price_max":9900,"available":true,"price_varies":false,"compare_at_price":null,"compare_at_price_min":0,"compare_at_price_max":0,"compare_at_price_varies":false,"variants":[{"id":39614315921479,"title":"Default Title","option1":"Default Title","option2":null,"option3":null,"sku":"F0055","requires_shipping":true,"taxable":true,"featured_image":null,"available":true,"name":"Park Assist","public_title":null,"options":["Default Title"],"price":9900,"weight":635,"compare_at_price":null,"inventory_quantity":1341,"inventory_management":"shopify","inventory_policy":"continue","barcode":"850840008120","requires_selling_plan":false,"selling_plan_allocations":[]}],"images":["\/\/cdn.shopify.com\/s\/files\/1\/2233\/6407\/products\/ParkAssist.png?v=1583952698","\/\/cdn.shopify.com\/s\/files\/1\/2233\/6407\/products\/HAL1567.jpg?v=1585336988","\/\/cdn.shopify.com\/s\/files\/1\/2233\/6407\/products\/HAL1528.jpg?v=1585336989"],"featured_image":"\/\/cdn.shopify.com\/s\/files\/1\/2233\/6407\/products\/ParkAssist.png?v=1583952698","options":["Title"],"media":[{"alt":null,"id":6453741682759,"position":1,"preview_image":{"aspect_ratio":1.0,"height":1024,"width":1024,"src":"https:\/\/cdn.shopify.com\/s\/files\/1\/2233\/6407\/products\/ParkAssist.png?v=1583952698"},"aspect_ratio":1.0,"height":1024,"media_type":"image","src":"https:\/\/cdn.shopify.com\/s\/files\/1\/2233\/6407\/products\/ParkAssist.png?v=1583952698","width":1024},{"alt":null,"id":6503232438343,"position":2,"preview_image":{"aspect_ratio":1.0,"height":1091,"width":1091,"src":"https:\/\/cdn.shopify.com\/s\/files\/1\/2233\/6407\/products\/HAL1567.jpg?v=1585336988"},"aspect_ratio":1.0,"height":1091,"media_type":"image","src":"https:\/\/cdn.shopify.com\/s\/files\/1\/2233\/6407\/products\/HAL1567.jpg?v=1585336988","width":1091},{"alt":null,"id":6503232471111,"position":3,"preview_image":{"aspect_ratio":1.0,"height":1091,"width":1091,"src":"https:\/\/cdn.shopify.com\/s\/files\/1\/2233\/6407\/products\/HAL1528.jpg?v=1585336989"},"aspect_ratio":1.0,"height":1091,"media_type":"image","src":"https:\/\/cdn.shopify.com\/s\/files\/1\/2233\/6407\/products\/HAL1528.jpg?v=1585336989","width":1091}],"requires_selling_plan":false,"selling_plan_groups":[],"content":"\u003cdiv class=\"shogun-root\" data-shogun-id=\"5f3422db5ba029006ba9a055\" data-shogun-site-id=\"57e0dc25-ccaa-4d93-bab1-871a60bdbf1e\" data-shogun-page-id=\"5f3422db5ba029006ba9a055\" data-shogun-page-version-id=\"624321d4dfabb400c69b7106\" data-shogun-platform-type=\"shopify\" data-shogun-variant-id=\"624321d4dfabb400c69b73a2\" data-region=\"main\"\u003e\n \n\u003cscript type=\"text\/javascript\" src=\"https:\/\/lib.getshogun.com\/lazysizes\/2.0.0\/shogun-lazysizes.js\" async\u003e\u003c\/script\u003e\n\n\u003cdiv id=\"s-0372b61f-fb88-4c42-9713-38de4bf40696\" class=\"shg-c \"\u003e\n \u003cdiv class=\"shg-rich-text shg-theme-text-content\"\u003e\n\u003cp\u003eThe Park Assist is the smartest, Bluetooth-enabled, automatic parking assistant for up to two vehicles. Never hang a tennis ball from the ceiling or try to squeeze out of a tightly parked vehicle and keep your car doors dent, ding, and scrape free. The Park Assist comes with the Door Sensor to enable switching on and off when the garage door moves.\u003c\/p\u003e\n\u003cul\u003e\n\u003cli\u003eEasy to install\u003c\/li\u003e\n\u003cli\u003eGreat for 1-2 vehicles\u003c\/li\u003e\n\u003cli\u003eReduces tight, inaccurate parking\u003c\/li\u003e\n\u003cli\u003ePairs with the Door Sensor via Bluetooth-enabled device (iOS 12.0+ \u0026amp; Android 9.0+)\u003c\/li\u003e\n\u003c\/ul\u003e\n\u003c\/div\u003e\n\n\u003c\/div\u003e\n\n\u003cdiv id=\"s-fac8a8ca-bbbe-4451-ac73-275d0f23f82e\" class=\"shg-c shg-align-left\"\u003e\n \u003cdiv class=\"shogun-heading-component\"\u003e\n \u003ch1\u003e\n \n PLEASE NOTE: Park Assist requires a Power Adapter. If you do not currently have another Garage Smart product with a Power Adapter, you'll need to purchase one with your Park Assist.\u003cbr\u003e\n \n \u003c\/h1\u003e\n\u003c\/div\u003e\n\n\u003c\/div\u003e\n\n\u003cdiv class=\"shg-box-vertical-align-wrapper\"\u003e\n \u003cdiv class=\"shg-box shg-c \" id=\"s-8e5fae6a-23a0-4072-b592-5884ed187a0b\"\u003e\n \u003cdiv class=\"shg-box-overlay\"\u003e\u003c\/div\u003e\n\u003cdiv class=\"shg-box-content\"\u003e\n \u003cdiv id=\"s-aea65717-748f-491a-a6bc-460e09b3748e\" class=\"shg-c shg-product \" data-is-product-box=\"true\"\u003e\n \u003cscript type=\"text\/javascript\"\u003e\n window.__shgProductInits = window.__shgProductInits || new Array();\n window.__shgProductCallbacks = window.__shgProductCallbacks || {};\n window.__shgProductComponent = window.__shgProductComponent || {};\n window.__shgProductCallbacks[\"s-aea65717-748f-491a-a6bc-460e09b3748e\"] = new Array();\n \u003c\/script\u003e\n\n \n \u003cdiv class=\"shg-c \" id=\"s-66e02bdc-181e-4ef4-a952-5ba5bd8f071f\"\u003e\n \u003cdiv class=\"shg-row\" data-col-grid-mode-on=\"\"\u003e\n \u003cdiv class=\"shg-c-lg-6 shg-c-md-6 shg-c-sm-6 shg-c-xs-12\"\u003e\n\u003cdiv id=\"s-8ea25289-7435-46c7-8696-46231b5babc4\" class=\"shg-c shg-product \" data-is-product-box=\"true\"\u003e\n \u003cscript type=\"text\/javascript\"\u003e\n window.__shgProductInits = window.__shgProductInits || new Array();\n window.__shgProductCallbacks = window.__shgProductCallbacks || {};\n window.__shgProductComponent = window.__shgProductComponent || {};\n window.__shgProductCallbacks[\"s-8ea25289-7435-46c7-8696-46231b5babc4\"] = new Array();\n \u003c\/script\u003e\n\n \u003cdiv id=\"s-d62e7b91-9dab-4882-875d-3893ab7b47e7\" class=\"shg-c shg-align-left\"\u003e\n \u003cdiv class=\"shg-product-image-wrapper\" data-shg-product-target=\"product-image-wrapper\"\u003e\n \n \u003ca data-shg-product-target=\"product-url\"\u003e\n \n \n \u003cimg class=\"shogun-image\" alt=\"\" data-shg-product-target=\"product-image\"\u003e\n \n \u003c\/a\u003e\n \n\u003c\/div\u003e\n\n\u003cscript type=\"text\/javascript\"\u003e\n window.__shgProductCallbacks[\"s-8ea25289-7435-46c7-8696-46231b5babc4\"].push({\n cb: \"image\",\n data: {\n uuid: \"s-d62e7b91-9dab-4882-875d-3893ab7b47e7\",\n imageOffsetTop: 900,\n LAZY_LOAD_OFFSET_TOP: 750,\n LAZY_LOAD_ENABLED: true\n }\n });\n\u003c\/script\u003e\n\n\u003c\/div\u003e\n\n\n \u003cscript type=\"text\/javascript\"\u003e\n window.__shgProductInits.push({\n uuid: \"s-8ea25289-7435-46c7-8696-46231b5babc4\",\n platform: \"shopify\",\n currency: \"USD\",\n moneyFormat: {\"USD\":{\"currency\":\"USD\",\"currency_symbol\":\"$\",\"currency_symbol_location\":\"left\",\"decimal_places\":0,\"decimal_separator\":\".\",\"thousands_separator\":\",\"}},\n \n \n \n productHandle: \"power-adapter\",\n productVariantId: 3031004545064\n \n });\n\n window.__shgProductCallbacks[\"s-8ea25289-7435-46c7-8696-46231b5babc4\"].push({\n cb: \"box\",\n data: {\n uuid: \"s-8ea25289-7435-46c7-8696-46231b5babc4\"\n }\n });\n \u003c\/script\u003e\n\u003c\/div\u003e\n\u003c\/div\u003e\n \u003cdiv class=\"shg-c-lg-6 shg-c-md-6 shg-c-sm-6 shg-c-xs-12\"\u003e\n\u003cdiv id=\"s-728fa635-24d9-4d32-bd9b-eeee25e8a9df\" class=\"shg-c shg-align-center\"\u003e\n \u003cdiv class=\"shg-product-title-component\"\u003e\n \u003ch1\u003e\n \n \u003cspan data-shg-product-target=\"product-title\"\u003e\u003c\/span\u003e\n \n \u003c\/h1\u003e\n\u003c\/div\u003e\n\n\u003cscript type=\"text\/javascript\"\u003e\n window.__shgProductCallbacks[\"s-aea65717-748f-491a-a6bc-460e09b3748e\"].push({\n cb: \"title\",\n data: {\n uuid: \"s-728fa635-24d9-4d32-bd9b-eeee25e8a9df\"\n }\n });\n\u003c\/script\u003e\n\n\u003c\/div\u003e\n\u003cdiv id=\"s-1afdcbdc-9f98-4b3b-bfb1-b2b6fe266edd\" class=\"shg-c shg-align-center\"\u003e\n \u003cspan class=\"shg-product-sold-out\" data-shg-product-target=\"product-sold-out\"\u003eSold out\u003c\/span\u003e\n\u003cspan class=\"shg-product-price\" data-shg-product-target=\"product-price\"\u003e\u003c\/span\u003e\n\u003cspan class=\"shg-product-compare-price\" data-shg-product-target=\"product-compare-price\"\u003e\u003c\/span\u003e\n\n\u003cscript type=\"text\/javascript\"\u003e\n window.__shgProductCallbacks[\"s-aea65717-748f-491a-a6bc-460e09b3748e\"].push({\n cb: \"price\",\n data: {\n uuid: \"s-1afdcbdc-9f98-4b3b-bfb1-b2b6fe266edd\",\n hasComparePrice: false \n }\n });\n\u003c\/script\u003e\n\n\u003c\/div\u003e\n\u003cform action=\"\/cart\/add\" method=\"post\" id=\"s-4cc6d039-d7ac-4f2f-9269-c22552a54043-atc-btn-wrapper\" class=\"shg-product-atc-btn-wrapper shg-align-center\"\u003e\n \u003ca id=\"s-4cc6d039-d7ac-4f2f-9269-c22552a54043\" class=\"shg-btn shg-cse \"\u003e\u003c\/a\u003e\n\u003c\/form\u003e\n\n\u003cscript type=\"text\/javascript\"\u003e\n window.__shgProductCallbacks[\"s-aea65717-748f-491a-a6bc-460e09b3748e\"].push({\n cb: \"addToCart\",\n data: {\n uuid: \"s-4cc6d039-d7ac-4f2f-9269-c22552a54043\",\n siteId: \"57e0dc25-ccaa-4d93-bab1-871a60bdbf1e\",\n pageId: \"5f3422db5ba029006ba9a055\",\n pageVersionId: \"624321d4dfabb400c69b7106\",\n parentGroupUuid: \"s-aea65717-748f-491a-a6bc-460e09b3748e\",\n action: \"\/cart\/add\",\n behavior: \"go\",\n buttonText: \"Add to Cart\",\n successText: \"Added to your cart\",\n soldOutText: \"Sold out\",\n unavailableText: \"Unavailable\"\n }\n });\n\u003c\/script\u003e\n\u003c\/div\u003e\n \n \n \n \n \u003c\/div\u003e\n \u003c\/div\u003e\n\n\n\n \u003cscript type=\"text\/javascript\"\u003e\n window.__shgProductInits.push({\n uuid: \"s-aea65717-748f-491a-a6bc-460e09b3748e\",\n platform: \"shopify\",\n currency: \"USD\",\n moneyFormat: {\"USD\":{\"currency\":\"USD\",\"currency_symbol\":\"$\",\"currency_symbol_location\":\"left\",\"decimal_places\":0,\"decimal_separator\":\".\",\"thousands_separator\":\",\"}},\n \n \n \n productHandle: \"power-adapter\",\n productVariantId: 3031004545064\n \n });\n\n window.__shgProductCallbacks[\"s-aea65717-748f-491a-a6bc-460e09b3748e\"].push({\n cb: \"box\",\n data: {\n uuid: \"s-aea65717-748f-491a-a6bc-460e09b3748e\"\n }\n });\n \u003c\/script\u003e\n\u003c\/div\u003e\n\n \u003c\/div\u003e\n \u003c\/div\u003e\n \u003c\/div\u003e\n\n\u003c\/div\u003e\n"}
Park Assist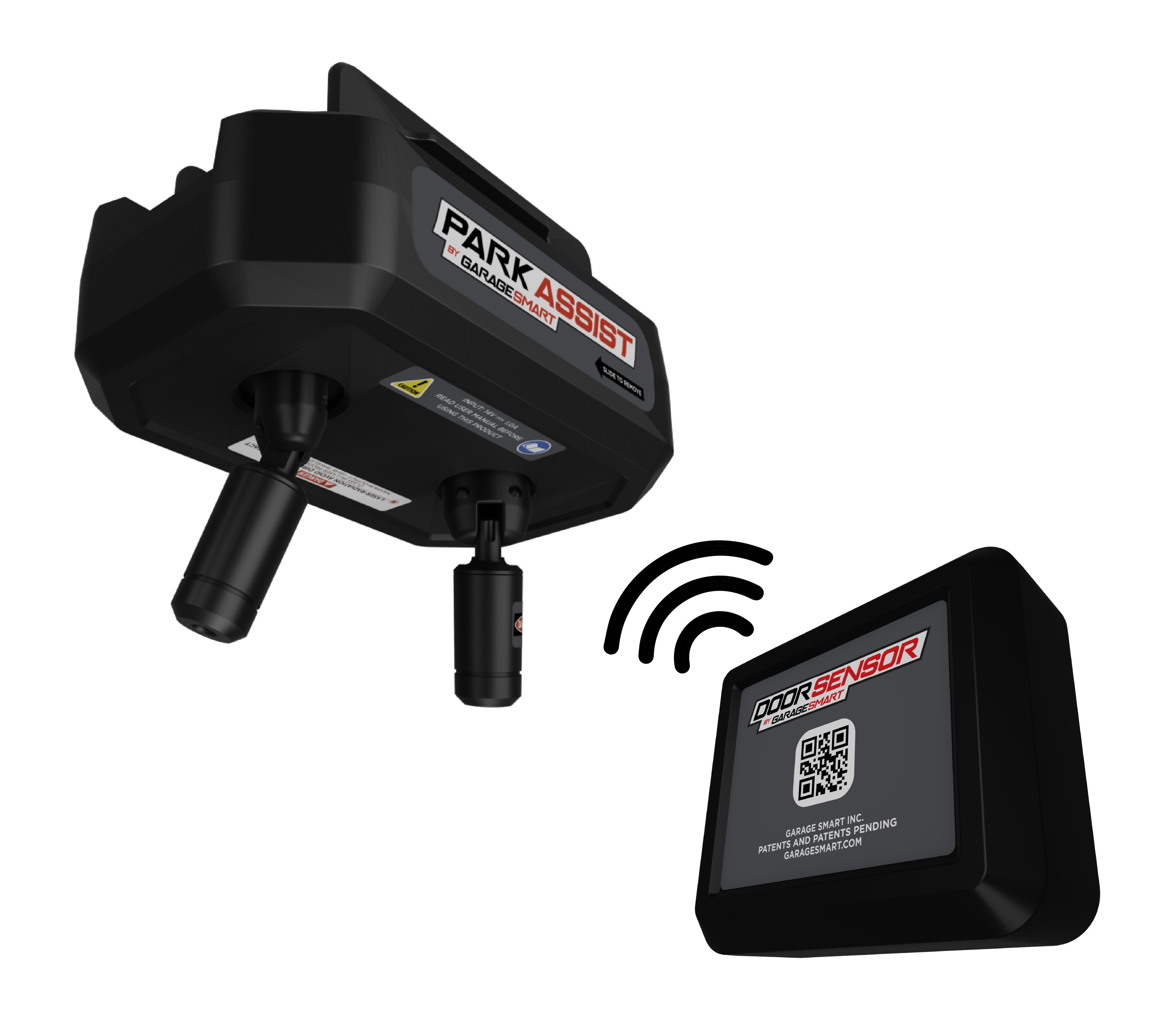 The Smart Parking Assistant

The Park Assist gives you a smarter way to park accurately and safely by allowing you to precisely customize the positions of its lasers for up to two cars – no dinging, denting, or scraping doors. For setup, the Park Assist requires the Garage Smart smartphone app on a Bluetooth-enabled device. (The app is compatible with iOS 12.0+ & Android 9.0+). As with all Garage Smart products, the patented power passthrough technology allows the Park Assist to daisy chain with other DC-powered products, making it easy to create a smart garage with limited outlets.


---
---
Eliminate Dents and Dings
Cut the cord on your hanging tennis ball and make room for a smarter solution. Accurately park up to two vehicles and avoid scraping and denting your car doors with the help of two hinged lasers with unrivaled 180-degree motion.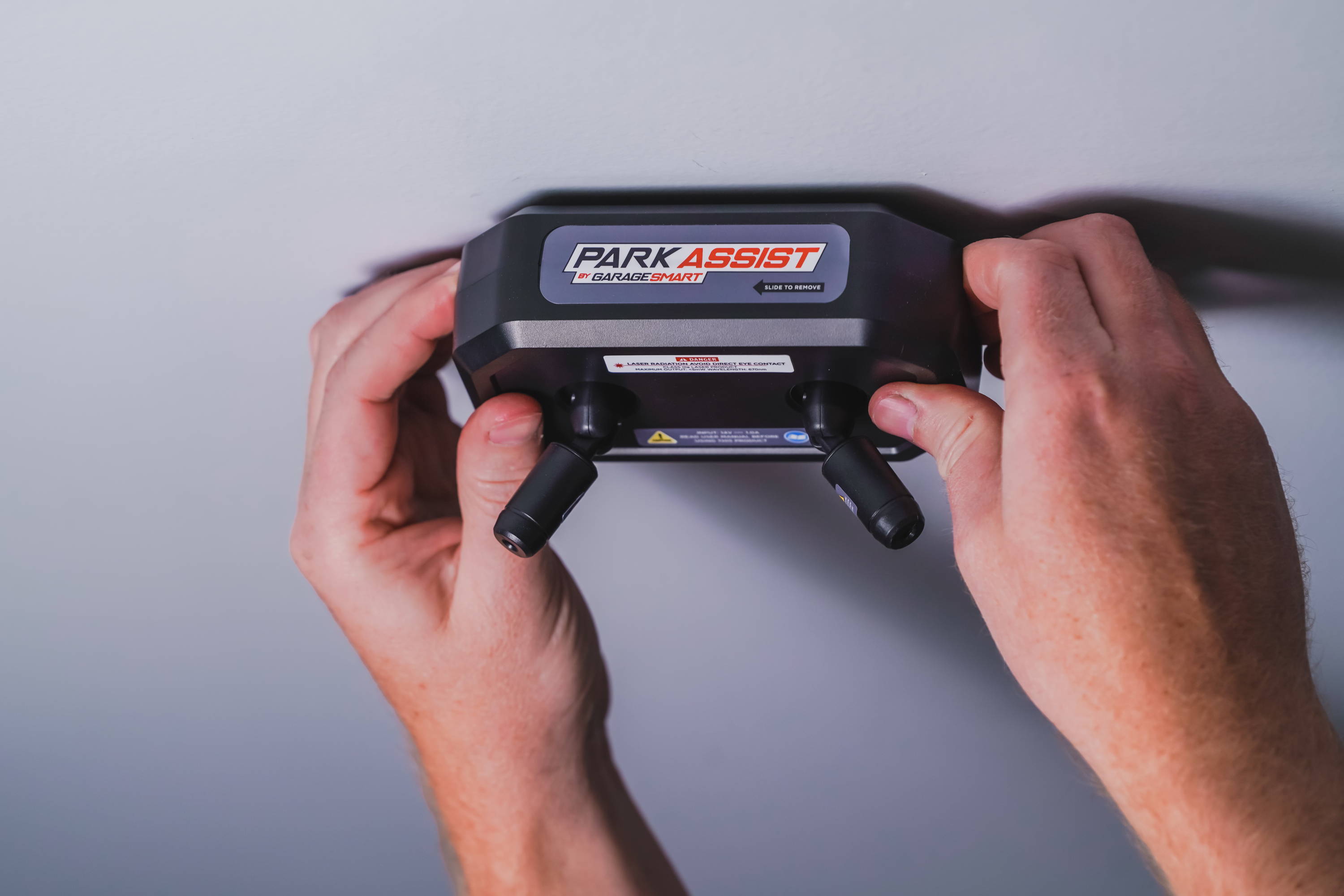 ---
Smart Sensing Automatically Turns On Lasers

The Door Sensor triggers the Park Assist to turn on when your garage door is opened by using its precisely tuned accelerometer for accurate detection of movement at the garage door. The Park Assist won't turn on when someone walks into your garage or when heat is detected, like other parking assistants with traditional, unreliable motion sensors.



---
The Park Assist can be installed directly onto your ceiling, so you don't need extra hardware or professional installation. It's also a great companion for Smart Track, making it simple to install if you already have Smart Track on your ceiling.
---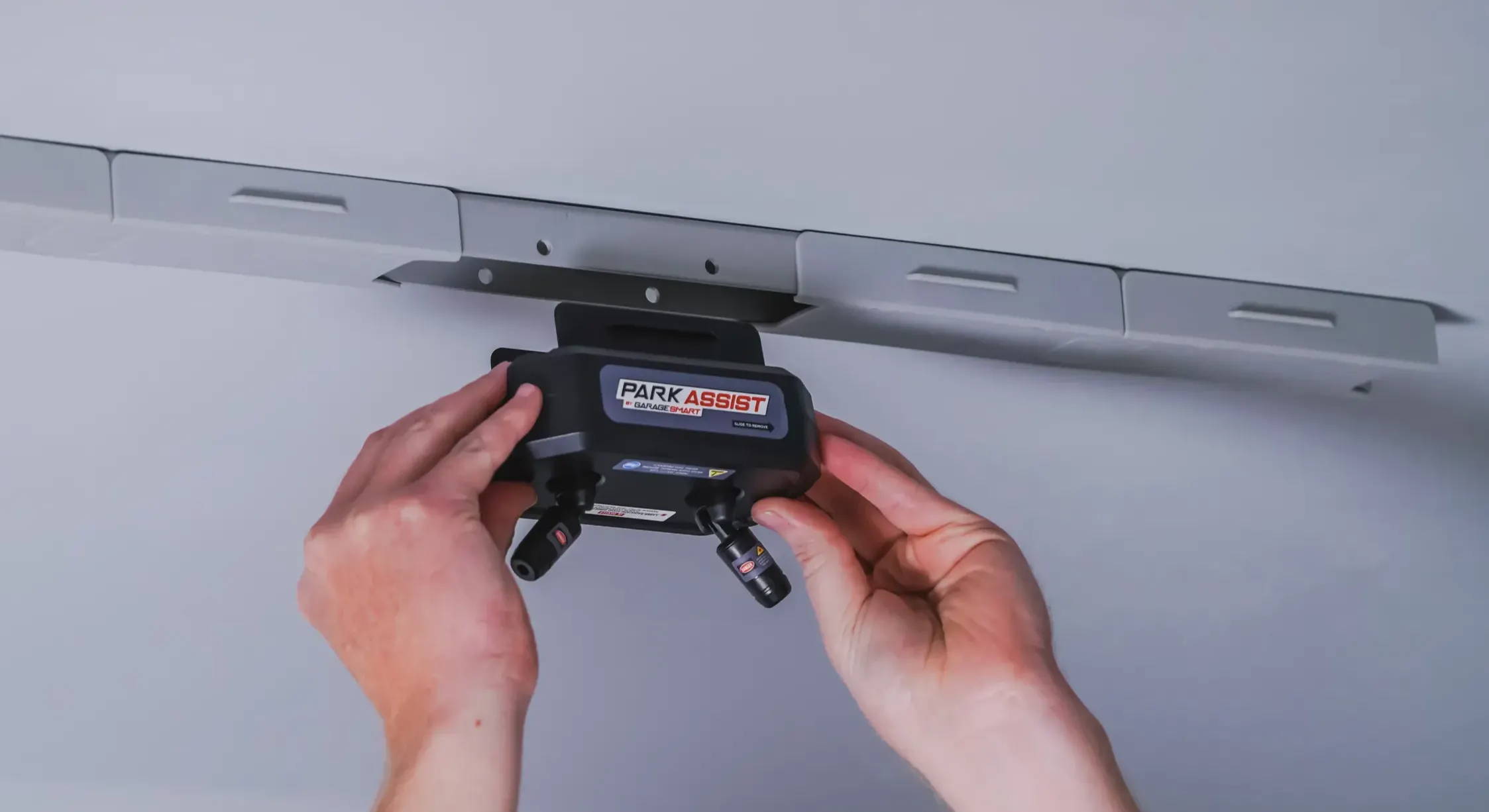 ---
Works With Garage Smart System
Plug in the Park Assist to your existing Garage Smart system to create your own smart garage. Since most garages rely on one or two outlets, our patented power passthrough technology allows DC-powered products to daisy chain off of just one outlet. If you would like to use the Park Assist as a standalone product in your garage, you must have a Power Adapter (sold separately).



---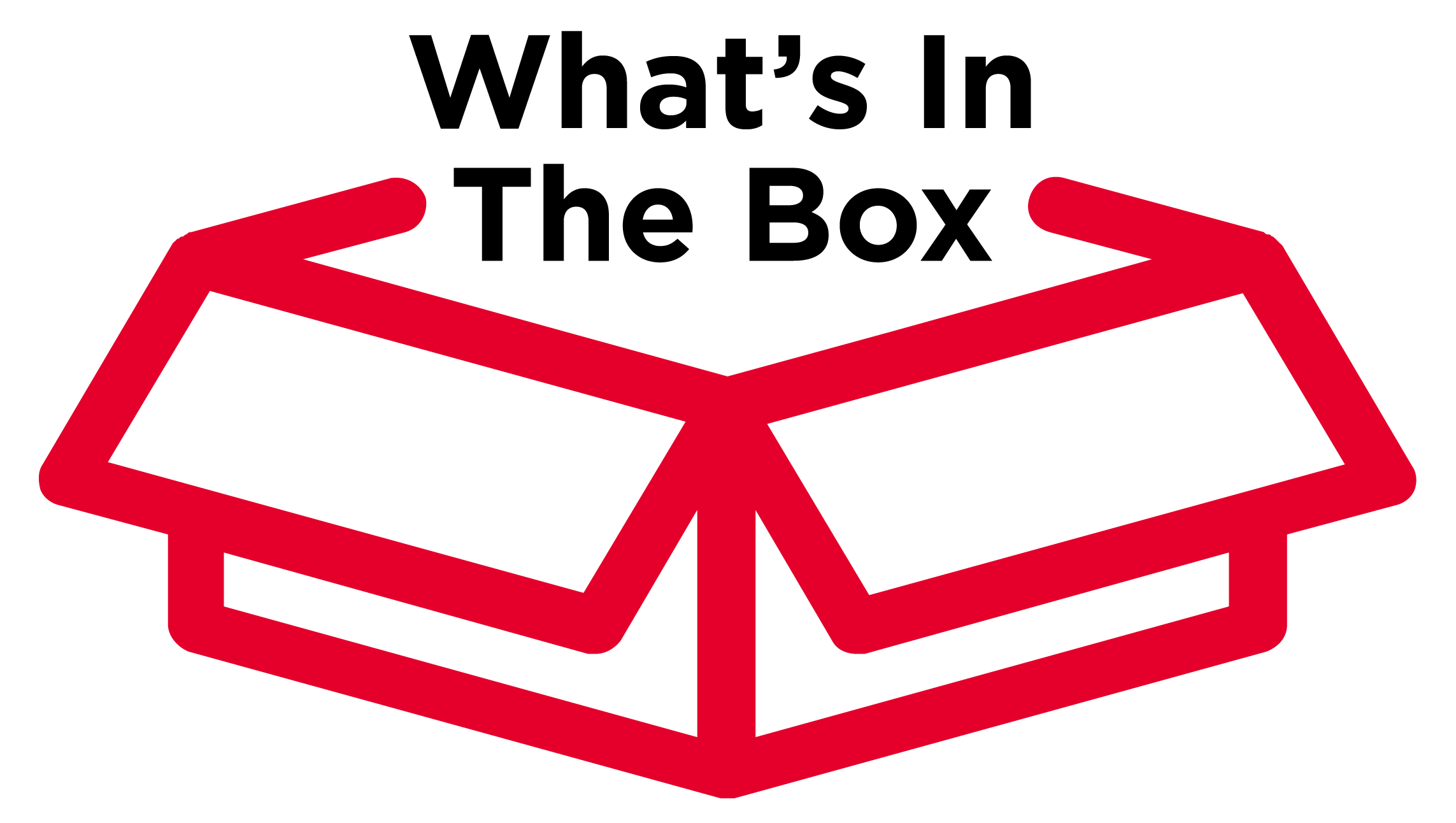 In addition to the Park Assist, the box will contain the following:
- 1 Door Sensor
- One 3 Foot DC Cable
- 2 AAA Batteries
- 2 Drywall Screws
- 2 Self-Tapping Screws

---